Welcome to the Operating Systems Group!
News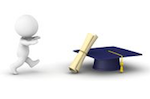 Defense
At 23. September, 9:30 o'clock, room 1/336, Ehsan Fani is defending his master thesis with the topic "Discover and Analysis a design pattern in object oriented open source application". All interested persons are kindly invited.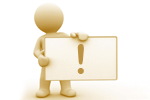 Info
During the semester break, Prof. Werner's office hour is by appointment only.
Contact
Prof. Dr. Matthias Werner
Technische Universität Chemnitz
Faculty for Computer Science
Professorship Operating Systems
Straße der Nationen 62, Haus C
09111 Chemnitz
(Lagepläne)
Technische Universität Chemnitz
Faculty for Computer Science
Professorship Operating Systems
09107 Chemnitz
Germany
(++49 +371) 531-25650
osg@informatik.tu-chemnitz.de
(++49+371) 531-25659