Welcome to the Operating Systems Group!
News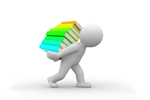 Merge of Monday Tutorial Classes
The tutorial classes on Monday at 17:15 are merged together and will take place in
room 1/309
.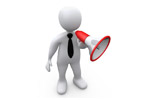 Test Exam Real-Time Systems
There will be a trial exam on Tuesday, the 11th of June at 11:30 in room 2/N114. Please register via OPAL until the 4th of June if you want to take part. If you aren't registered, we can't allow you to participate.
Contact
Prof. Dr. Matthias Werner
Technische Universität Chemnitz
Faculty for Computer Science
Professorship Operating Systems
Straße der Nationen 62, Haus C
09111 Chemnitz
(Lagepläne)
Technische Universität Chemnitz
Faculty for Computer Science
Professorship Operating Systems
09107 Chemnitz
Germany
(++49 +371) 531-25650
osg@informatik.tu-chemnitz.de
(++49+371) 531-25659