Welcome to the Operating Systems Group!
News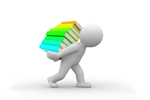 Relocation Embedded Software Lab
The embedded software lab was relocated to friday, 15:30. The next meeting will be on 26.10.2018.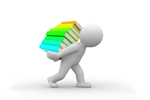 Dependable Systems
The second exercise class is shifted from wednesday to friday 13:45. The exact room will be anounced soon. Please choose your exercise class according to the discussion in the lecture on monday.
Contact
Prof. Dr. Matthias Werner
Technische Universität Chemnitz
Faculty for Computer Science
Professorship Operating Systems
Straße der Nationen 62, Haus C
09111 Chemnitz
(Lagepläne)
Technische Universität Chemnitz
Faculty for Computer Science
Professorship Operating Systems
09107 Chemnitz
Germany
(++49 +371) 531-25650
osg@informatik.tu-chemnitz.de
(++49+371) 531-25659